Adjustable Steel Shelves Racks For Warehouse CargoStorage
Products information:
Adjustable Steel Shelves Racks For Warehouse CargoStorage is consisted with auto-de-coiler, guide frame, lever/feeding section, continuous bottom hole punching section, forming section, positioning and cutting section, collection table and electrical control system etc. According to market demand by the collection year production cold rolling equipment experience independently designs a series or products. Product: Shelf column, Shelf crossbeam, Shelf stay rod, Shelf plywood etc.
Features of this Light Duty Metal Storage Shelf Ssteel Display Rack
lower cost
high efficiency
reliable working
low energy consumption
Components of the Light Duty Metal Storage Shelf Ssteel Display Rack
1. Steel strip supporting frame
2. Feeding platform
3. Automatic shearing system
4. Hydraulic system
5. Steel strip unfolding system
6. Computer control system (imported computer)
7. High-precision automatic counter
8. Receiving table
1. Manual ecoiler: 1 set
Usage:It is used to support the steel coil and uncoil it in a turnable way.
Passive uncoil pulled by roll forming system It includes:
1). coil inner diameter: 450-550mm
2). coil max width: 1250mm
3). max carrying capacity: 5000kg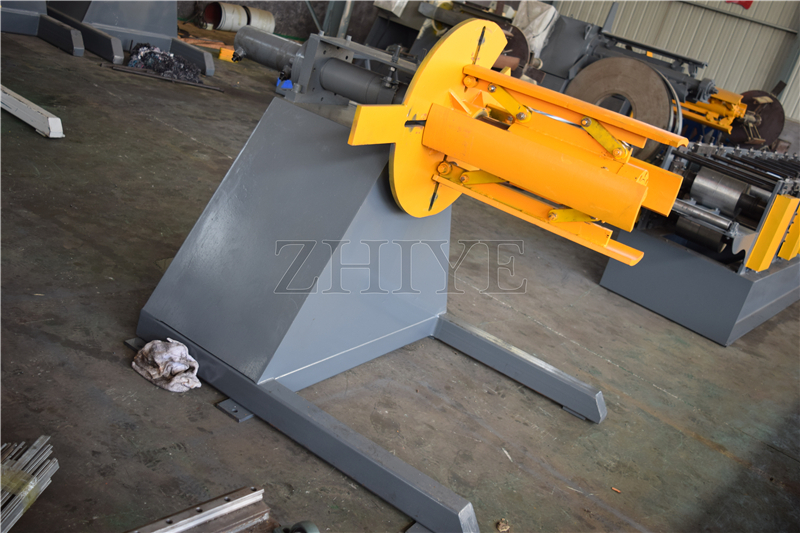 2. Feeding platform: 1 piece
Usage:Put the raw material(steel plate) through the beach to manufacture and process,
it can guarantee that the products are neat, parallel and everything is uniformity.
Please refer to the equipment regulation to know the function of locate angle iron.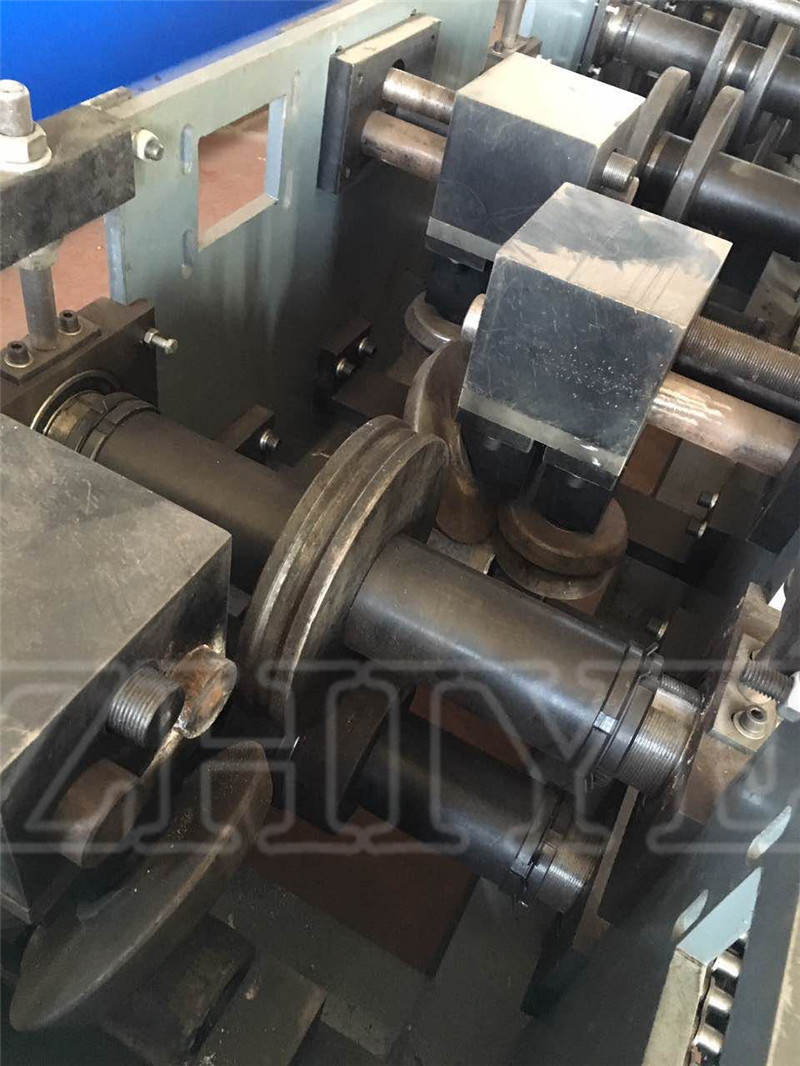 3. Main Roll Forming Machine: 1 piece
Usage: In order to keep the product shape and precision, adopts welded sheet structure, motor
reducer drive, chain transmission,roller was chromed which can keep the molding plate surface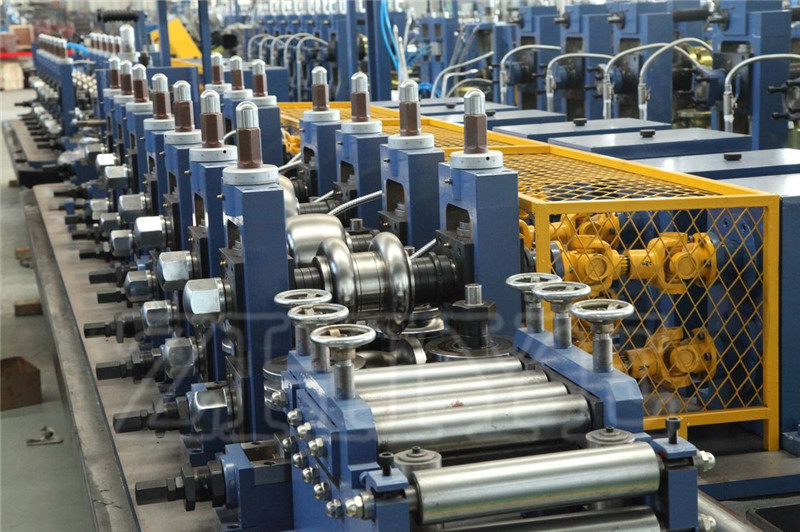 4.Cutting: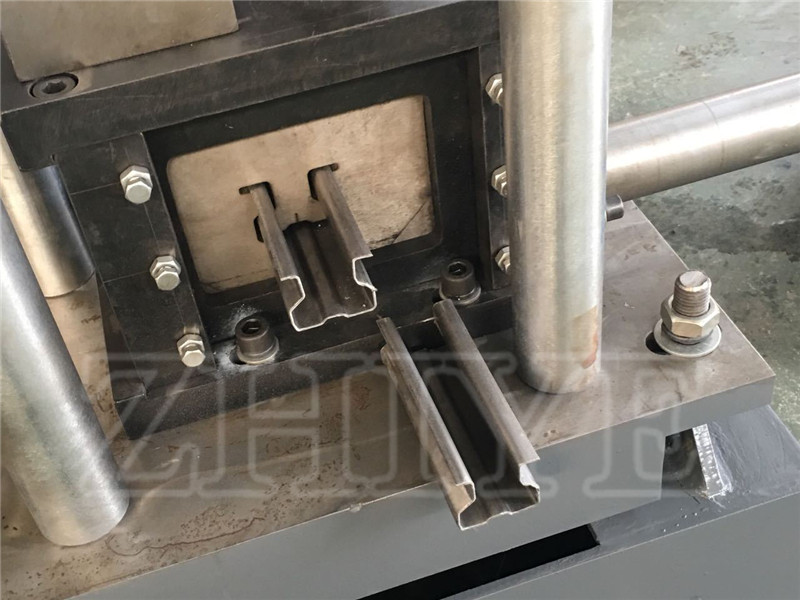 Package and shipping:
Light Duty Metal Storage Shelf Ssteel Display Rack: Nude,the computer controlling parts packaged with water proof cloth.
Usually the Adjustable Steel Shelving Storage Rack Shelves can be packed into one 20' feet container or 40' feet container. We have good relationship with the shipping agent. Either you can find the shipping line at your side or we can help you.
Our service:
We will offer technical support for all the Roll Forming Machines the whole life. 2 years free spare parts replacement and maintaince. Our international technicians can be reach your workshop at the first time if your machines has problem.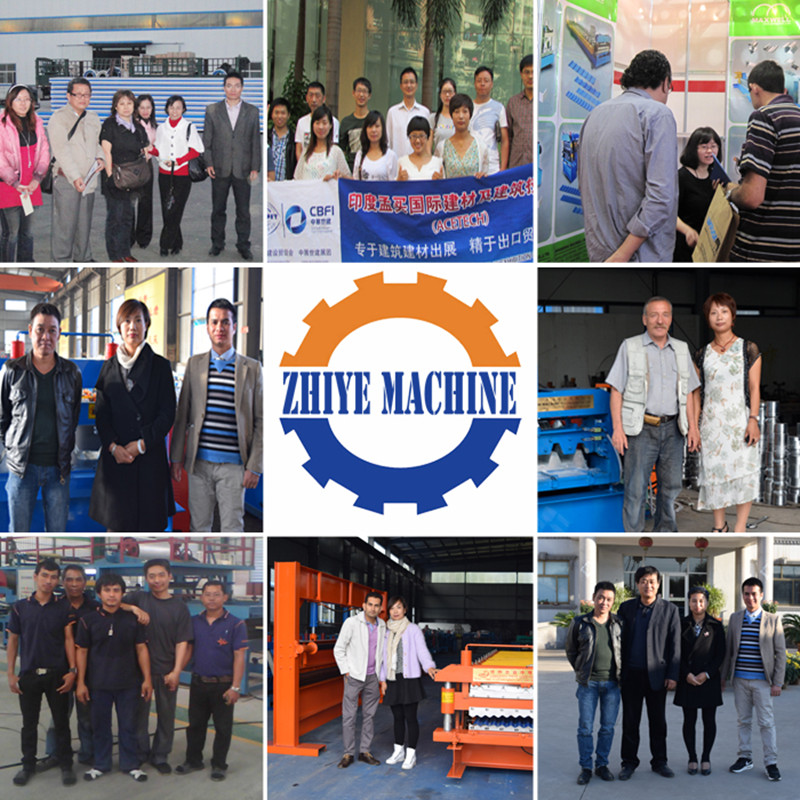 Company profile:
Cangzhou Zhiye Cold Forming Machinery Co., Ltd is the manufacturer specialized in various cold forming machineries and automatic production lines. Main products are: roofing/wall panel roll forming machines, tile roll forming machines, C/U/Z purlin roll forming machines, floor decking roll forming machines, steel frame truss roll forming machines, pipe roll forming machines and customerized machines.
Contact:
Product Categories : Shelf Racking Profile Cold Roll Forming Machine